After you hire a conveyancing lawyer, they will prepare a contract or conditions of engagement with you that outlines their fees and down payments needed.
Your lawyer will send a letter to your seller's lawyer confirming that they have been given the go-ahead and requesting a copy of the draft contract as well as any additional information, such as the property's title and any other papers.
What occurs initially in legal work?
One of the first steps in the real estate conveyancing procedure is your solicitor looking at the draft contract and any accompanying paperwork and making inquiries of the seller's attorney.
You will be required to review all of the paperwork, including the TA6 form, that the seller has completed, and to contact the solicitor with any questions or concerns.
You should double-check the tenure of your new home, in particular, to see if it is leasehold or freehold.
If the property is leasehold, see our guide on leasehold conveyancing rather than relying on your solicitor to find out how long the lease is.
It may be difficult and expensive to renew leases with terms less than 80 years, and you must have bought the property for two years before you are qualified to do so.
It is advised to steer clear of leases less than 60 years.
Property hunts
Even after visiting a house with an estate agent or ordering a survey, there are still things you may not know about it.
A conveyancing solicitor will do a number of legal property searches as part of the conveyancing procedure to make sure there aren't any additional issues you need to be aware of. You can also read about A brief overview of conveyancing by clicking here.
The solicitor will advise some searches for all acquisitions, while the mortgage lender will need others to protect them from any potential problems the property may have.
These property searches cover the following:
Local authority searches: Is a highway planned for your new garden?
A radioactive gas, perhaps?
Verifying the "title register" and "title plan" at the Land Registry, which are the official records attesting to the seller's ownership.
Legally, the sale of the property requires both checks.
Examining the likelihood of flooding; may be done at the Land Registry.
You may not need to purchase this separately if you are currently receiving an environmental search (see below), since the search will provide far more extensive flood information and maps.
Water authority searches: learn where your water comes from and if any public drains on the land might hinder any expansions or construction projects.
A chancel repair checks to make sure there aren't any possible lingering medieval debts that may be used to pay for church repairs.
For around £20, you could choose to get Chancel repair insurance instead.
Since the legislation governing Chancel repair changed in October 2013, the Church is now responsible for establishing culpability and registering it with the Land Registry.
Environmental Search: This report, which is offered by either Landmark or Groundsure, is utilized in the great majority of transactions.
The report will provide details about contaminated land at or near the property, landfill sites, former and current industry, detailed flooding predictions, radon gas hazards, ground stability issues, and some other related information, depending on the product your solicitor typically uses. Optional and location-specific searches – sometimes extra searches are required or recommended depending on the location or type of property or due to specific concerns raised by the buyer.
These might include:
o Cornwall Tin Mining searches
· Mining investigations in several regions of the UK and Cheshire Brine investigations
Additional Local Authority Concerns, including Common Land, Pipelines, Noise Abatement Zones, and Public Paths
Make sure you include the cost of these property searches in the conveyancing costs since they are sometimes assessed as extras.
Your mortgage's conveyancing
You will need to get your mortgage in place, which includes ensuring you have the financing available for a mortgage deposit. Your lawyer will review the terms after receiving a copy of the mortgage offer.
A mortgage valuation is required, and this often occurs throughout the conveyancing procedure.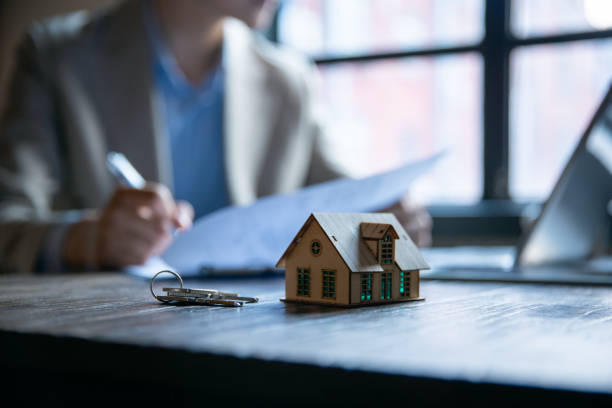 This is done on the mortgage company's behalf so they are aware that the property you are purchasing offers enough security for the loan.
In order to get your business, a mortgage firm may include it for free even if you generally have to pay for it.
You should also order any additional surveys that are required.
Your unique situation will determine the kind of survey you conducted.
Your lender will need you to get building insurance for your new house prior to the exchange of contracts.
Because you are in charge of the property after contracts have been exchanged, it is in your best interest to take precautions in case anything goes wrong.
Now compare rates for house insurance.
Signing agreements
Your solicitor will have spoken with you on the details of the contract ever since you received the draft from the sellers' attorney at the beginning of the conveyancing process.
Your lawyer must confirm the following things before you sign the contract:
That all of your questions have been answered and are satisfactory
That the fixtures and fittings included in the purchase are what you expected
That a completion date has been set by both parties, which is typically one to four weeks after the exchange of contracts but can vary greatly.
That you have taken steps to ensure that the deposit is sent into your lawyer's account and cleared in time for an exchange.
The deposit amount, which is typically 10% of the property's worth, is something you may wish to haggle over.
Even if you agree to pay less than 10%, you are still responsible for paying 10% of the property's worth if you subsequently decide to break the contract.
As a result, if you put down a 5% deposit but decide not to purchase the home, you will not only forfeit your deposit but also be held legally responsible for the remaining 5% of the property's worth.
To make sure that everything you purchased is there and the home has not suffered any damage, visit the property with the estate agent and the inventory list of fixtures and fittings. Also read about Conveyancing explained. The simple guide by visiting https://www.gmlaw.com.au/what-is-the-role-of-a-conveyancing-solicitor/
Transferring contracts
The time and date of the contract exchange will be agreed upon by you and the seller at any moment throughout the day.
Your lawyer will exchange contracts on your behalf. Typically, this is done by having both lawyers or conveyancers read out the contracts over the phone (on audio recording) to ensure that they are similar, and then sending them to one another in the mail right away.
Your solicitor or conveyancer will do the same thing if you are part of a housing chain, but they will only release it if everyone else in the chain is okay with it.
This implies that if one individual withdraws or delays, the whole chain is slowed down.
Once the documents have been exchanged, you will be bound by a contract to purchase the home with a set relocation date.
This implies that:
If your deposit was less than 10%, you will forfeit it if you don't finish the transaction and owe the seller extra money.
The seller can no longer accept another offer; the seller must sell or you may bring legal action against them (you no longer need to worry about being gazumped)